Counseling Modalities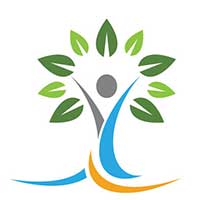 EFT
EFT, or Emotionally Focused Therapy for Couples, was developed by Dr. Susan Johnson. It is a therapy based on attachment theory and has been shown to be highly effective, even with couples in high levels of distress.
EMDR
Eye Movement Desensitization and Reprocessing is a form of psychotherapy that can bring lasting benefits in a short time. Several studies have shown that after treatment, the vividness of disturbing events greatly diminishes, which lowers emotional distress and increases insight, self acceptance, and adaptive functioning. Suzanne has completed Basic and Advanced EMDR training from the EMDRIA Institute.
Gottman Method
Gottman therapists employ many approaches to integrate basic research into clinical concepts. The Gottman Method seeks to be practical and systematic, with diagnostic and intervention techniques and specific exercises that will empower couples to apply these methods immediately.
Intensive - Marathon Therapy
Marathon Therapy, also known as Intensive Therapy or Intensive Couples' Therapy, is gaining ground as an effective model. Research investigators find that "massing and fading" provides more benefits than traditional weekly sessions does.
Affair Repair
Once the affair comes to light, a lot of damage has been done on many levels of the relationship. Although it may feel like a tremendous blow, if you are willing to heal together, we now know a lot about how to go about it.
Divorce FAQ
If you take couples who are actually married right now, only 2% of them will be divorced in any given year. The odds of divorce also decrease the longer a couple is married. If they are both college graduates, they are even less likely to divorce than the generation that preceded them.