Intensive Therapy or Marathon Therapy
Intensive sessions produced much larger effects and significantly less relapse.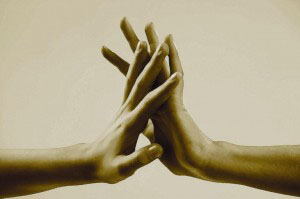 Marathon Therapy, also known as Intensive Therapy or Intensive Couples' Therapy, is gaining ground as an effective model. Research investigators find that "massing and fading" provides more benefits than traditional weekly sessions do. Suzanne has shared her findings with Dr. John Gottman who is researching this model at the Gottman Institute, and the preliminary study results are quite encouraging.
What are Intensive Therapy Sessions?
Couples who opt for this model get the same number of hours of therapy, but it is scheduled differently. For example, rather than having eight weekly 60 minute sessions, the couple might meet with the therapist on two consecutive days for four hours each, with later follow-up if needed. Investigators found that intensive sessions produced much larger effects and there was significantly less relapse 8 months after termination than with the standard treatment. This is a remarkable finding and couples counselors who can are adopting this method.
Marathon therapy sessions were designed for people who must travel to be seen by a Gottman clinician, and for professional clients who have difficulty scheduling a weekly 90-minute appointment into their lives. Because there are so few Gottman-Certified therapists in some parts of the country, Suzanne Pratt offers these intensive therapy sessions that last for several hours and which may be scheduled on consecutive days. Often, clients schedule intensive therapy with Suzanne Pratt before or after attending the couples educational workshop (The Art and Science of Love) in Seattle.
Benefits of Marathon or Intensive Therapy Sessions
Marathon therapy is for you if you are:
traveling from a distance
finding it difficult to get away from your busy professional schedule
interested in better outcomes
wanting focused time to work through complex issues
needing relief from distress in a short period of time
What can I expect from Marathon Sessions?
This is a multi-hour deep-dive experience of pure focus on the relationship. Besides working on conflict, we also spend time on delightful connection and deep-attunement exercises, all of which reawaken long-dormant feelings of fondness and admiration
Benefits of Marathon or Intensive Therapy Sessions
Once couples counseling is agreed upon, your relationship is my client and I provide everything possible to strengthen your connection. A more thorough description of how I work is found at
What To Expect
.
While you and your partner work together, I give you:
antidotes to contempt, criticism, stonewalling and defensiveness
research-based interventions that stave off divorce or breakup
ways to replace reactivity with presence, and to shift from blame to curiosity
experience-based faith in your ability to heal
Ask yourself:
How would it be if we could remove destructive conflict?
Would you like to increase the flow of appreciation between you?
What if we could eradicate blame and replace it with curiosity and good will?
How can we build a culture of appreciation?
What barriers exist to being well known in our relationship?
What are Suzanne's specialties?
My specialties include:
healing after infidelity
diffusing physiological arousal (flooding)
managing gridlocked issues.
For The Record
I have trained extensively at The Gottman Institute (www.Gottman.com) and at ICEEFT (www.iceeft.com), both world-renowned couples therapy research institutes. Both encourage longer sessions with couples, based on studies. To locate other Certified Gottman therapists that provide marathon therapy in other parts of the country, please click Find a Therapist or call The Gottman Institute at 888-523-9042 x1. All requests for therapy are kept confidential.
Boegner, L, & H. Zielenbach-Coenen (1984). On maintaining change in behavioral relationship therapy. In K. Hahlweg and N.S. Jacobson (Eds) Relationship interaction: Analysis and modification (pp. 27-35). New York: Guilford Press.