Marriage Counseling
The nature of your problems is not nearly as important as your motivation to change.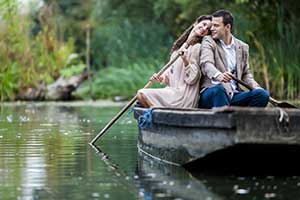 There are hundreds of good, unique and compelling approaches to marriage counseling, but the approaches I use are based on decades of solid scientific research. My methods include The Gottman Method and Emotionally Focused Therapy. Sometimes EMDR can be used as well, when one of you wants additional help in getting past a trauma or has difficulty feeling secure enough to gain the most benefit possible. Take a look at these very short video clips or take one of these quizzes to see whether these approaches are right for the two of you.
Establishing a relationship with a marriage counselor is an important decision. You need someone with experience. You need to know that no matter how you and your partner show up in my office, there is hope for your relationship. The nature of your problems is not nearly as important as your motivation to change. I have experience-based belief that almost all couples can heal their relationship history and restore their partnership back to health. After over 25 years of working with couples I have gained skills with:
High conflict couples
Emotionally "mismatched" couples
LGBTQ and straight couples
Low key, or distant couples
Highly stressed couples who are raising children and managing a household
"Power" couples
Couples confronting infidelity or betrayal
Couples leading parallel lives
Couples who have trouble regulating their emotions
Couples who have been advised to get a divorce, but do not want to
Even "the therapist" couple (one or both are therapists)
How to Select a Marriage Counselor
Regardless of which approach you choose, here are some questions any skillful therapist will be happy to answer:
Do you have couples counseling training?
What is your approach?
How does the therapist assess and intervene?
How long have you been working with couples?
What percentage of your practice is spent with couples?
Your relationship is too important to pick anyone who lacks reassuring answers.
What Sort Of Success Can I Count On?
I have a very high success rate (link to reviews) helping couples to:
address core differences
communicate effectively
reduce one another's distress
heal after affairs/betrayals
pull out of attack/defend patterns
improve Love Maps, patterns of Turning Toward and Fondness and Admiration (the Gottman Friendship System)
rekindle romance
decrease predictors of divorce (contempt, criticism, defensiveness, and stonewalling)
manage their physiological distress (flooding) during arguments
drop into deeper attunement
Whether we schedule weekly sessions or opt for marathon intensives, I will use my more than 40,000 hours of clinical experience to help you improve your connection.
Just a small shift in the trajectory can make all the difference in where you find yourself.
Suzanne Pratt, Certified Gottman Therapist
265 East 100 South, Suite 275 Salt Lake City, UT 84111-1649