Benefits of Intensive Therapy
Couples increasingly prefer Intensive Sessions over standard one-hour weekly ones.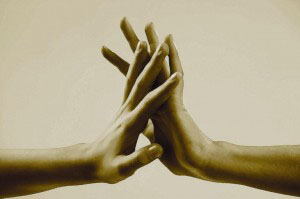 Once couples counseling is agreed upon, your relationship is my client and I provide everything possible to strengthen your connection. A more thorough description of how I work is found at What To Expect.
While you and your partner work together, I give you:
Ways to replace reactivity with presence, and to shift from blame to curiosity


Antidotes to contempt, criticism, stonewalling and defensiveness


Research-based interventions that stave off divorce or breakup


Experience-based faith in your ability to heal


What kind of couples benefit from this model?
Marathon therapy sessions were designed for people who must travel to be seen by a Gottman clinician, and for professional clients who have difficulty scheduling a weekly 90-minute appointment into their lives. Because there are so few Gottman-Certified therapists in this part of the country, CloserCouples offers these intensive therapy sessions that last for several hours and which may be scheduled on consecutive days. Clients have found it helpful to schedule intensive therapy before or after attending The Art and Science of Love (a workshop) in Seattle in order to practice what they have learned and to apply it to daily life.

Over time, Suzanne has noted that besides being convenient for couples, these sessions seem to provide an experience that more and more couples have come to value. Suzanne prefers them because she has found that she is able to bring up tremendously complex issues with clients that she might only have time to touch on, normally.

Intensive therapy is for you if you are:

Traveling from a distance


Finding it difficult to get away from your busy professional schedule


Interested in better outcomes


Wanting focused time to work through complex issues


Needing relief from distress in a short period of time