Intensive Therapy or Marathon Therapy FAQ
Intensive sessions produced much larger effects and significantly less relapse.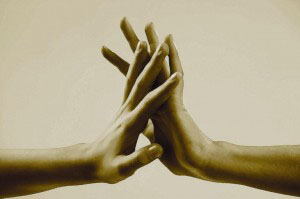 What is Intensive Couples Therapy?
The primary difference between Intensive Couples Therapy and traditional therapy is how sessions are scheduled. Rather than scheduling weekly sessions of an hour or ninety minutes, Intensives are sessions in which your therapist works only with you, all day, usually for 6.5 to 8 hours.
What do Intensives Cost?
The cost for intensives is no higher than traditional therapy. The hourly cost is $200, with an option to spread the payments out over a traditional two-three month period.
What Kind of Couples Benefit from This Model?
Couples may benefit if they are

finding it difficult to get away from your busy professional schedule


traveling from a distance


interested in better outcomes


wanting focused time to work through complex issues


needing relief from distress in a short period of time

Over time, Suzanne has noted that besides being convenient for couples, these sessions seem to provide an experience that more and more couples value over weekly 60 or 90 minute sessions. Suzanne prefers them because she has found that she is able to bring up tremendously complex issues with clients that normally she might only have time to touch on.
Who Qualifies?
In order to do this kind of therapy, you will be asked to agree to the possibility of heart rate monitoring and/or feedback devices to help you with flooding. (link to an article on flooding, to be written later ) It is also requested that you complete a relationship assessment and commitment survey. If interested in being considered for selection, click here, and you will be prompted to complete these forms.
How and When are Intensives Scheduled?
CloserCouples schedules one day intensives on a limited basis. Two or three-day Intensives are possible to schedule as well. They are 6.5 to 8 clinical hours each day, with specific times TBD (typically 9am-6pm, but this timing is somewhat flexible).
What are some reasons why the Intensive model may not be a good fit for us?
Couples may not benefit from this model if any of these are present in the relationship:
Untreated addiction


Chronic, severe pain or extreme insomnia


Violence and emotional abuse


Lack of commitment or a firm decision to leave the relationship
How Do We Get Started?
If this model is sounds compelling for you and your partner, please contact me. Once we connect you can complete a short form which helps us evaluate whether this model may work for you. If you and your partner meet criteria, CloserCouples will offer scheduling options for you.
Watch Making Relationships Work, a film on Dr. John Gottman's relationship research. You may rent the streaming version here: https://vimeo.com/ondemand/mrw. Essentially the same material is available now on Youtube in four videos, too. Those links are attached below.
Links to Gottman Research presentation:
Part 1
https://www.youtube.com/watch?v=LLXX8wzvT7c
Part 2
https://www.youtube.com/watch?v=-gFldZtVIqQ
Part 3
https://www.youtube.com/watch?v=sJ7RHLBdqGM
Part 4
https://www.youtube.com/watch?v=9aSpl_ZjmcY