Workshops For Couples
Whether an hour or a weekend, premium content workshops take your skills to the next level.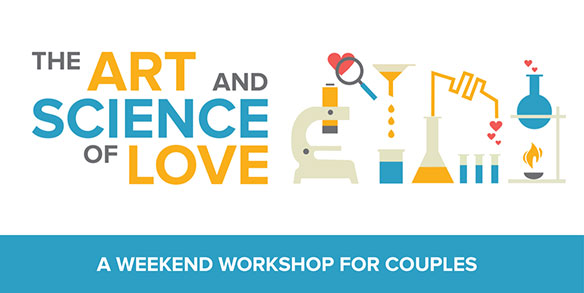 Art & Science of Love Workshop
Based upon Dr. John Gottman's four decades of research with thousands of couples.
Discover The Art and Science of Love at our world-renowned weekend workshop for couples. These workshops are only facilitated by Gottman-Certified therapists.
2 days filled with engaging presentations and experiential activities designed to confirm, strengthen, or restore your love


For couples of every age, ability, and sexual orientation


Shown to achieve results similar to those of 6 months of marital therapy


Has produced positive results for 94% of those who attended


Designed for couples in committed relationships


No public discussion or disclosure is involved


Gottman trained therapists are available to support one-on-one during exercises
Workshop topics include:
Understand the levels of The Sound Relationship House and determine together which ones are in good shape and which ones could use some attention


Build friendship up using Love Maps, Fondness and Admiration, and Turning Toward exercises together


Learn and practice using the antidotes to Criticism, Contempt, Defensiveness and Stonewalling (What Gottman calls the Four Horseman of the Apocalypse)


Get acquainted with flooding-otherwise known as flight/flight/freeze or diffuse physiological arousal-and gain knowledge about why it is so destructive and how to manage it together


Learn the components of a Stress Reducing Conversation


Begin to master the 6 skills for effective conflict resolutions


Build a shared sense of we-ness together with your partner. "What do we long for together?"
These items are included in your workshop purchase price: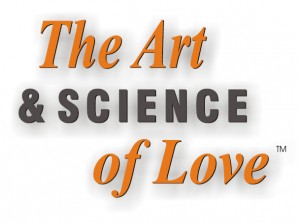 7 Card DecksCredit Card Printing

Love Map
Opportunity
Open-Ended Questions
Rituals of Connection
Salsa (Mild, Medium, Hot)

2 Couples Workbooks
Repair Checklist
Aftermath of a Fight Booklet
Sound Relationship House Magnet
The Seven Principals of Making Marriage Work Lecture
Over 40 years of research with over 3000 couples has distinguished Dr. John Gottman as a world-renowned relationship expert. This workshop is based on his book, "
The Seven Principals for Making Marriage Work
", in which he shares decades of scientifically validated conclusions.
This lecture style workshop can be presented either as an hour long lecture for both individuals and couples, or expanded to a three hour experiential workshop for couples only, depending on your organization's needs. Either way, we cover important aspects of deepening friendship, managing conflict successfully, honoring each other's dreams, and creating shared meaning. The expanded workshop is appropriate for couples contemplating engagement, pre-marital couples and those married for decades.
This is an ideal way for people to learn tips and gain insights about relationship, but who would rather not engage in marriage or relationship counseling. Many clinicians, pastors, priests and rabbis attend these workshops as a means of experiencing the Gottman method first hand and find it to be personally enriching, as well as a source of great professional development.
Other Classes and Presentations
If you are interested in any of these previous presentations please contact me to discuss:
Affair Proofing Your Relationship
Parenting Children through Difficult Losses
Surviving a Narcissistic Parent or Partner
Liveing Well with Chronic Illness
Dream Interpretation
Knowing When You're In Over Your Head (for Clinicians)
End of Life Planning
Vicarious Trauma & Practicing Self Care (for Physicians)
For information regarding these or other workshops please
contact Suzanne
directly.
Suzanne Pratt, Certified Gottman Therapist
265 East 100 South, Suite 275 Salt Lake City, UT 84111-1649