About Suzanne Pratt, LCSW, PC
Suzanne Pratt is a Certified Gottman Method Couples' Therapist and owner of CloserCouples.com.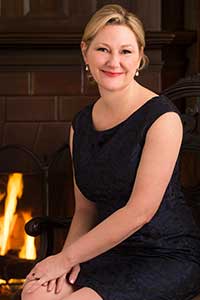 I work primarily with couples. The work I do is two-fold:
•To move you away from destructive conflict and into productive, even enjoyable dialogue about the differences between you.
•To increase the sense of bondedness between you.
 I work as a psychotherapist using process-oriented somatic interventions that connect with people's natural abilities to find a path toward resolution and completion. I utilize Eye Movement Desensitization and Reprocessing (EMDR) with a strong focus on the body and nervous system to facilitate this work.
​I invest more than is typical in my education and training because I am passionate about removing obstacles to compassion and understanding. Gottman certification helps me to intervene effectively in couples communication. Emotionally Focused Therapy for Couples helps me to dismantle entrenched attack/defend patterns and to increase awareness about the importance of the attachment bond. EMDR helps me to provide focused attention on traumas that get in the way of healing from past hurts and the ability to be present with one another.
I'm particularly interested in the impact of dropping defensiveness and moving into vulnerability. We are taught to be strong and to be right, and to a certain extent, this stance gets reinforced by external markers of success. But being strong and right can threaten connection. My work is driven by a desire to understand what leads to defensive positions in attachments and how best to dismantle them so that couples can enjoy the sense of belonging they know, at a deep level, is possible. ​

I have learned much about "trauma," in its subtle and more obvious forms. Whether it is single incident trauma like an accident, or the repeated chronic, low level traumatic exposure to criticism or neglect in childhood, it profoundly impacts our ability to choose a loving response over a defensive one. Sometimes defenses become so strong that people are diagnosed with disorders. Evidence is mounting that the best treatment for a mood disorder is couples counseling. This is because once a person feels securely attached, their traumatic responses dissipate.

​Once obligations of life are shared with a partner it is inevitable that differences in preferences, values and sensibilities will naturally arise and create conflict. Responding with integrity in the face of a loved one's heightened emotion - authenticity in the face of duress - is universally challenging. Childhood and young adulthood have taught us to manage discomfort and anxiety in ways both useful and not so useful. Couples therapy is an opportunity to learn about yourself in the face of the other and evolve to become the most passionate, fully realized, least burdened and least resentful partner you can be.


Current Practice Information
I have completed training and achieved the designation Certified Gottman Therapist, and am an active member of the Relationship Center and Referral Network. I'm also an active member of the International Centre for Excellence in Emotionally Focused Therapy and completed Dr. Susan Johnson's externship training. I provide EMDR therapy and have completed basic training with The EMDR Institute. I have studied at EMDRIA, completing advanced levels of training, including the treatment of couples with EMDR. These research-based models work equally well for committed couples seeking:
Marriage counseling
Committed relationship therapy (whether straight, gay, cohabitating or separated)
Pre-marital counseling
Ambivalence, or Discernment therapy
My specialties include helping couples heal after infidelity, to diffuse physiological arousal (flooding), and manage gridlocked issues or entrenched patterns that exasperate and distress you.
Background and Community Involvement
I graduated from New York University, and received an MSW degree in 1994. Upon graduating, I was a clinical social worker at St. Lukes-Roosevelt Hospital in New York City. I also provided pro-bono clinical services to Gilda's Club, a non-profit cancer support center. Local health care and support facilities where I have worked include the University of Utah Neuropsychiatric Institute, Cancer Wellness House, St Marks Hospital, and most recently, Huntsman Cancer Institute's Intensive Care Unit.

I also have volunteered my clinical time at the following committees/organizations:
Utah Cancer Specialists
National Multiple Sclerosis Society Program Committee (awarded Professional of the Year)
Association of Oncology Social Workers
National Association of Social Workers
Utah Society for Social Work Leadership in Health Care
Partnership to Improve End of Life Care in Utah
American Group Psychotherapy Association
Women in Private Practice
National Lupus Foundation
Archetypes of Everyday Living
For these and similar organizations, I have written and presented numerous psychoeducational presentations on a wide variety of wellness-related topics. I have experience in the facilitation of organizational business retreats and in providing executive coaching. In addition to the above, I make presentations to organizations, schools, churches, synagogues, or professional groups on the topic "The Seven Principles for Making Relationships Work."
View Suzanne's professional bio, certifications, awards, and more on
LinkedIn
.
View Suzanne Pratt's
resume
.