Individual Counseling & Therapy
Reach your highest, most fully realized potential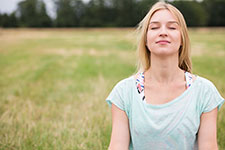 Suzanne is primarily a couple's therapist.  On occasion, however, she works with individuals using the following techniques:
Narrative therapies, including active imagination, dream work, stress relief and supportive counseling
Somatically focused EMDR therapies
If there are barriers which keep you from being fully connected to your loved ones, colleagues and social supports, Suzanne will determine with you what those barriers are, and help you address them.  These include things such as
fears of intimacy


healing old traumas


feeling safer alone than in a relationship


finding yourself in conflict and arguments rather than in peace and contentment


not being able to hold on to your values while you navigate a relationship


feeling that you always "give in" when what you'd really rather do is negotiate
Why do these things happen?  Blaming your partner, family or friends is not the answer.  Find out what it is that you are doing that contributes to the pattern, and bring your relationship to a new and more evolved position.

Even if you are not in a relationship right now, this kind of therapy generates awareness of what you need to be your highest, most fully realized potential.
NOTE: Suzanne is drastically limiting her work at present with individual clients, placing her focus on Intensive Therapy for couples and developing an infrastructure for the provision of revolutionary treatment models for depression, anxiety and post traumatic stress disorder to Salt Lake City individuals.