Important COVID - 19 Information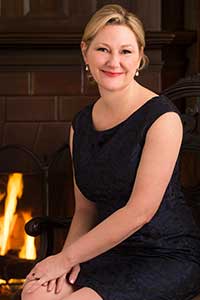 As your therapist I'm making efforts to balance your safety while avoiding creating any unnecessary panic or anxiety among my clients during this unprecedented time. I'm closely monitoring information from the government, regulatory entities and training centers. In the interest of your physical safety and emotional wellbeing, I am continuing to provide services to already established clients, with very limited availability for new clients, providing tele-behavioral health through Zoom.  My physical office is temporarily closed until further notice.
Coronavirus Information

What is the Coronavirus? A novel coronavirus is a new virus not previously identified. The virus causing COVID-19 is not the same as the coronaviruses that commonly circulate among humans and cause mild illness, like the common cold. On February 11, 2020 the World Health Organization announced an official name for the disease that is causing the 2019 novel coronavirus outbreak, first identified in Wuhan China. The new name of this disease is coronavirus disease 2019, abbreviated as COVID-19. In COVID-19, 'CO' stands for 'corona,' 'VI' for 'virus,' and 'D' for disease. Formerly, this disease was referred to as "2019 novel coronavirus" or "2019-nCoV".

Am I at risk for COVID-19 in the United States?This is a rapidly evolving situation and the risk assessment may change daily. The latest updates are available on CDC's Coronavirus Disease 2019 (COVID-19) website.

Is it okay for me to donate blood? The need for donated blood is constant, and blood centers are open and in urgent need of donations. CDC encourages people who are well to continue to donate blood if they are able, even if they are practicing social distancing because of COVID-19. CDC is supporting blood centers by providing recommendations that will keep donors and staff safe.

How can I find out about local impact of COVID? For Local Information (Utah), see: https://coronavirus.utah.gov/
Coronavirus Protection

How does it spread? The virus that causes COVID-19 is thought to spread mainly from person to person, mainly through respiratory droplets produced when an infected person coughs or sneezes. These droplets can land in the mouths or noses of people who are nearby or possibly be inhaled into the lungs. Spread is more likely when people are in close contact with one another (within about 6 feet).COVID-19 seems to be spreading in many affected geographic areas. People are thought to be most contagious when they are symptomatic (the sickest). More recently the virus has also been detected in asymptomatic persons. Wearing cloth face coverings is a public health measure people should take to reduce the spread of COVID-19 in addition to (not instead of) social distancing, frequent hand cleaning ,and other everyday preventive actions. A cloth face covering is not intended to protect the wearer but may prevent the spread of virus from the wearer to others.
Make a Mask
Surgeon General, Dr. Jerome Adams, shares ways to create your own face covering in a few easy steps.
https://www.youtube.com/watch?v=tPx1yqvJgf4&feature=youtu.be
Get Prepared
Here is an article with short videos by Tara Parker Pope of The New York Times who writes that You have an essential role to play in slowing the spread of the new coronavirus. See videos about Preventing Infection, Preparing, Staying Home and Recovering from the Illness. Read - NYTimes - Corona Virus Preparation

Care For Your Coronavirus Anxiety

Here is an exceptionally well-written article which I've shared with all my current clients/couples. It addresses true resilience and the necessity of radically accepting the conditions we live in now. https://www.chronicle.com/article/Why-You-Should-Ignore-All-That/248366
A Blessing For the One Who Is Exhausted
https://www.google.com/amp/s/eatsreadsrambles.com/2018/03/22/a-blessing-for-one-who-is-exhausted-by-john-odonohue/amp/
Frontline Mental Health Volunteers of Utah A grassroots, volunteer-based alliance of licensed mental health clinicians in Utah who have agreed to offer brief counseling to frontline workers during the COVID-19 pandemic. Clients may receive up to four sessions. Clients may receive up to four sessions, based on volunteer availability. Please email twjosh10@gmail.com for a request form, or if you are a licensed mental health clinician and would like to volunteer.
https://centerhealthyminds.org/Founded by world renowned neuroscientist Dr. Richard J. Davidson, the Center for Healthy Minds envisions a kinder, wiser, more compassionate world with a mission to cultivate well-being and relieve suffering through a scientific understanding of the mind. The site has an excellent well-being toolkit and resources for COVID-19.
https://wakingup.com
Founded by Sam Harris, neuroscientist, philosopher, and best-selling author, Waking Up explores some of the most pressing and controversial questions of our time. The downloadable smart phone app provides a guide to understanding the mind for the purpose of living a more balanced and fulfilling life. he m
A 3-Step Approach to Manage Uncertainty, video by Ruth Buczynski, Phd, President of NICABM
https://www.youtube.com/watch?v=AM-g5wOGDc8#action=share
Working With Anxiety Part 1
https://www.nicabm.com/working-with-anxiety-during-a-pandemic-part-1/
Working With Anxiety Part 2
https://www.nicabm.com/working-with-anxiety-during-a-pandemic-part-2/
Mindfulness Using the RAIN Method
https://www.tarabrach.com/meditation-rain-fear/
How can I help my children? Talk with your children about the outbreak, try to stay calm, and reassure them that they are safe. If appropriate, explain to them that most illness from COVID-19 seems to be mild. Children respond differently to stressful situations than adults. CDC offers resources to help talk with children about COVID-19.
Additional Mental Health Resources

https://chat.victimsofcrime.org/victim-connect/ Specialized online support / chat for individuals facing domestic violence. They are focused on providing confidential & discreet help.
https://support.therapytribe.com/lgbt-support-group/
Online support for LGBTQ+ individuals and any co-occurring mental health difficulties
https://www.dbsalliance.org/
Support for individuals with depressive & bipolar disorders
http://www.anxietysocialnet.com/
Online support, for individuals with anxiety disorders

https://www.eatingdisorderhope.com/recovery/support-groups/online
Online support, for individuals with eating disorders
http://www.sardaa.org/
Support for individuals with schizophrenia disorders. (phone conferences almost daily for individuals diagnosed with a schizophrenia spectrum disorder - see home page for times)
https://healthunlocked.com/my-ocd
An online community for individuals with obsessive-compulsive disorder
https://www.utin.org/
Utah Twelve-step Information Network; many meetings are now being held online.
https://greatist.com/grow/resources-when-you-can-not-afford-therapy#mental-health-apps