Counseling Same Sex Couples
Suzanne Pratt is a Certified Gottman Method Couples' Therapist and owner of CloserCouples.com.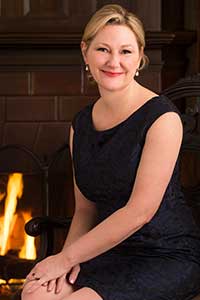 Gay and lesbian couples, like straight couples, deal with every day ups and downs of close relationships," Dr. Gottman observes. "We know that these ups and downs may occur in a social context of isolation from family, workplace prejudice, and other social barriers that are unique to gay and lesbian couples. The research uncovered differences, however, that suggest that workshops tailored to gay and lesbian couples can have a strong impact on relationships."
Plentiful relationship resources for heterosexual couples are available, but comparatively few for lesbians and gay men. So it's no wonder that same sex couples often wonder which relationship approaches would be helpful to them. And, even if a particular approach appeals to a same sex couple, how safe will it feel to work on their issues with a particular therapist?
Drs. John and Julie Gottman have been studying all kinds of committed relationships for decades—straight, gay, and from a vast array of nationalities and socioeconomic backgrounds. John Gottman, PhD, and his colleagues are in the process of publishing a 12-year study of 21 gay and 21 lesbian couples. Individuals in these relationships were studied, assessed, coded, and interviewed. What emerges from this research are interventions based on what we now know about these couples:
While Gottman and Levenson found relationship satisfaction and quality to be about the same in straight, gay, and lesbian couples, they discovered that gay and lesbian couples are more upbeat in the face of conflict, tend to use more affection and humor in a disagreement, and are less likely to use hostile emotional tactics. "The difference in these 'control'-related emotions suggests that fairness and power-sharing between the partners is more important and more common in gay and lesbian relationships than in straight ones," observes Gottman. But Gottman and Levenson's research (under review for publication) finds gay couples aren't as adept in repairing relationships after negativity during a fight. "This suggests that gay men may need extra help to offset the impact of negative emotions that inevitably come along when couples fight," explains Gottman. They found that lesbians show more anger, humor, excitement, and interest during fights than gay men, suggesting that lesbians are more positively and negatively emotionally expressive. (D. Smith, APA Monitor of Psychology, 2001, Vol 32, No. 4)
Suzanne Pratt, LCSW, owner of Closer Couples, has studied extensively at The Gottman Institute and is one of only a few Gottman-certified clinicians in Utah. Her psychotherapeutic experience with gay men and lesbians is also extensive. She has worked as a medical social worker, counselor, and group facilitator at the Samuels Clinic at Roosevelt Hospital (an outpatient medical facility for primarily gay male patients with HIV/AIDS) in New York, NY. Additionally, she currently treats many same sex client relationships in her private practice. She understands the research that differentiates same sex relationships from straight ones, and what differentiates lesbian relationships from gay male ones. Interested in finding out more about Gottman methodology? Go to
www.gottman.com
Articles & Events - Stay Informed
Interested in reading more interesting topics? Want to be the first to hear about events and workshops happening in your area? Sign up for the CloserCouples monthly newsletter, full of insightful articles, tips and events.