Caring for the Caregiver & Coping with Illness
Suzanne Pratt is a Certified Gottman Method Couples' Therapist and owner of CloserCouples.com.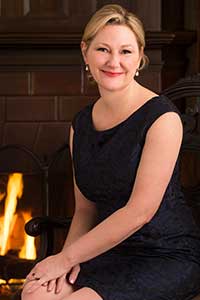 Overcoming Caregiver Stress
The National Caregivers Association cites stress as the most common experience among people who love someone with a chronic illness. Illness brings changes and problems that often defy effective responses, leading to persistent distress. Suzanne Pratt can help you reduce the stress caused by illness and learn to care for YOU, the caregiver. Caring for the caregiver is an important component of chronic illness care.
When a family member is ill, it seriously impacts every facet of your family life. When a friend becomes ill, the very basis of your relationship may change. Communication problems may worsen or longstanding disagreements resurface. Conflicts may arise over treatment choices, managing finances, and whether to make home alterations. Differences can create barriers as you struggle to talk about and treat illness. Some may deny the severity of the illness. Some may believe children should be fully informed, and others feel they should be shielded from details. Opposing beliefs and coping styles can lead to ongoing conflict and a breakdown in trust.
As a family member or friend to someone who is ill, you might feel afraid, sad, or powerless to help your loved one. If you live far away, worry and guilt are likely compounded. You may feel increasingly isolated, unrewarded, or under appreciated. You may witness invasive medical treatments and experience unpleasant sights, smells, and clinical settings. It's not uncommon for caregivers to develop symptoms ranging from sleeplessness to paralyzing fear.
Despite these difficulties, there is hope. Suzanne assists caregivers at every stage of illness by providing information, emotional support, and the skills to cope so that you and your loved one can begin to focus on integrating illness into a different but meaningful life.
Suzanne offers caregivers:
Individual therapy


Caregiver groups (when eight or more caregivers are simultaneously committed to the group process)


Couples groups (when four or more couples are simultaneously committed to the group process)


Classes on caregiver coping at various venues


If you are a caregiver seeking support, please contact Suzanne directly, or complete the
Online Information Form.
Coping with Illness
Well-being emerges from a dynamic interplay between mind and body, and valuing this connection is vital to healing and growth. Similarly, illness and human relationships are interactive; addressing the psychosocial nature of illness is essential to enhancing wellness. Age-appropriate discussions with children about illness can reassure them, regardless of the seriousness of the information you are disclosing. Suzanne collaborates with individuals, families, and healthcare communities to compassionately support the prevention and management of chronic medical illness, ultimately transforming the illness experience into a journey toward wholeness.